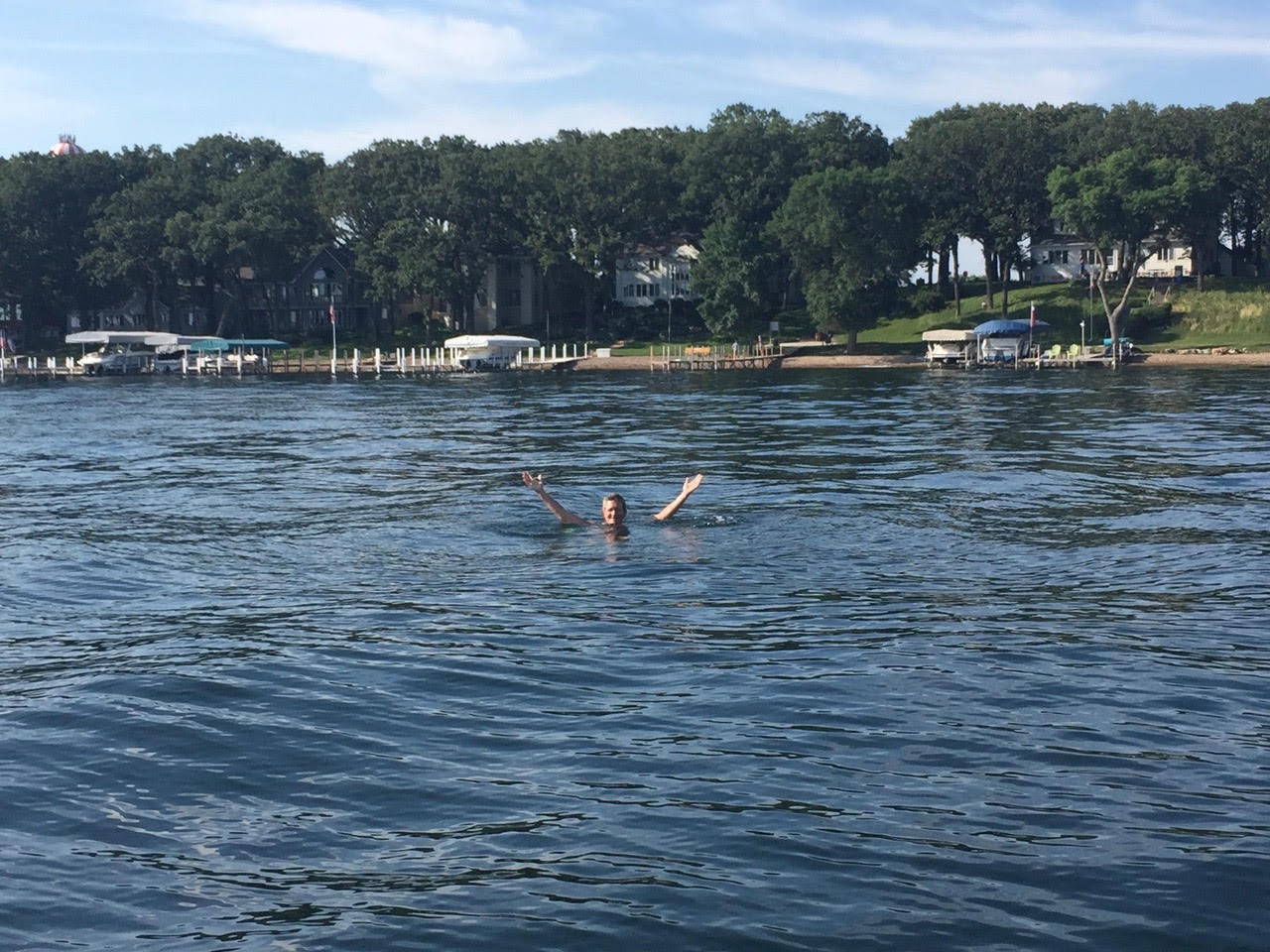 So where were we? Oh yeah, the last sinus scans had blortzes. Which they called infections. So I took antibiotics. But that solved nothing. So now I have a date with The Claw. Surgery. They'll scrape me clean and do biopsies with the scraps, which have now been labeled many things (though never scraps). Oh, the mysteries that lurk within our heads.
I trust all this is happening to me to provide me with fresh fodder for humor. Which is great, terrific, tremendous, and all that. Yet, to be honest, I'm struggling to find the funny in this development. I've resisted the urge to behave like a spoiled toddler and scream, "No! No! No! No! No!" But it could happen. That might be fun, if not funny.
My Care Team does their best to keep me amused. They vary their verbiage and set me up for smart-Alec responses with quips like, "Oh, this procedure isn't that bad!" "Just stay positive!" and "Well, you look great!" I'll spare you my comebacks. Until you've paid cover.
If a guy spent too much time reading into the spoken and/or body language of caregivers, that alone could mess up your head. So don't do that. Pay no attention to the way Dr. Scribe averts her face at probing questions. Notice not when Dr. Nostril, from one week to the next, changes his qualifier that comes before optimistic.
If you should ask him about that that lingo change, avoid his eyes—as they might tighten up or lose their usual spark. When Nurse Nice hugs you on the way out, assume it's because of the sweet bond created over the months, not because she Knows Something. And if Nurse Help-Me-Rhonda becomes even more chilly and harried, well, we all know what that is.
Nurse Help-Me-Rhonda has a crush on me. Anyone can see it. The way she squeezes that blood-pressure monitor until my arm turns blue. The tone of her voice when she says, "Lay down and let me check your…" The force with which she thrusts the tongue-depressor in my mouth and commands, "Say ahhhhhhhh." Her slam of the door as if we're having a fracas.
Anyway, it would be unprofessional. Not for me, I suppose. But her career is clearly on the rise—it's obvious even in the ever-wilder colors of her scrubs. Not to mention that she's, oh, younger. Much. So I've so far resisted the evergreen come-hither line, "Hey, I'm willing to overlook the age difference if you are…"
But I digress. As much as possible, of course. In summertime, it's so much easier to tune out life's responsibilities and cancer crap and find living-is-easy diversions: Lovely lakes; boating and floating; friends old and new; great grub and beverages of choice; excellent music.
In the same week, that music included taking a new generation to see jazz maven marvelous Marilyn Maye (90 years young!) in Okoboji's Lakeview Room (where I once worked summers—with her!). And catching Queen (+ Adam) for the first time ever—well worth the 42-year wait.
But again I digress. Back at Reality, the surgery literature features lists of DON'Ts for after the procedure. Like, no swimming. For six weeks. Damn. By then, summer's fading and so's the water's warmth. But is floating swimming? This aqua-linguist thinks not. So I shall float—whether alone, with loons, or with friends. I think it will help hasten recovery.
Sunny talk, slow talk, hard talk
When floating on fancy devices with neighbors yesterday, I particularly enjoyed the pace of conversation. It's like the loons—warbling wildly, then stealth. Silent atop the water now, then disappearing into a long deep-dive. Sometimes the chatter flows fast. Other times, seemingly hours breeze by between thoughts gone aloud.
We caught up on lots of things, which these days can include health stuff. One has a newly torn meniscus. Another's planning a knee replacement. One just got shots for pinched neck nerves. And then there's my date with the Claw.
The fabulous new Harry Styles (yes, that Harry Styles) album wafted over the water. And we couldn't help but tune in to killer lyrics like, "Just stop your crying; It's a sign of the times…"
As if on cue, the neighbor on the big blue tube commented. "When we met 20 years ago, did you think we'd be sitting around all these years later talking about our ailments?" Pause. Then came a chorus of, "Nope." She had the perfect response: "More Pinot Grigio?" There was no pause, and then a healthy chorus of, "Yes!"
Pour. Pause. Sip. Drift. Then the doctor in the group, floating on a ritzy, silver air-mattress, turned toward me and commented, "Sinus scraping? You're gonna have a headache."
"Yep," I concurred. Pause. Slurp. "Already do." Yawn. "Oughta get a nice nap out of the deal, though."
"Have the time of your life…"
We floated and sipped and savored summer's short-lived bliss, wishing it could last forever. But the bottle's elixir evaporated, the sun slipped behind the oaks, and the talk turned to grilling supper. Everso gradually, in the slow motion of faraway waves, the float ended. For now.
Happily, Harry's video features some epic floating, and the lyrics eventually shift to, "Just stop your crying; have the time of your life…" 
In between medical (and other reality-centric) disruptions, I am. And we are. On Minnetonka. On Okoboji. On Owasso. It's such simple thing, floating. Yet sometimes it seems perfectly profound.
Floating. I got this.
Thanks for listening…