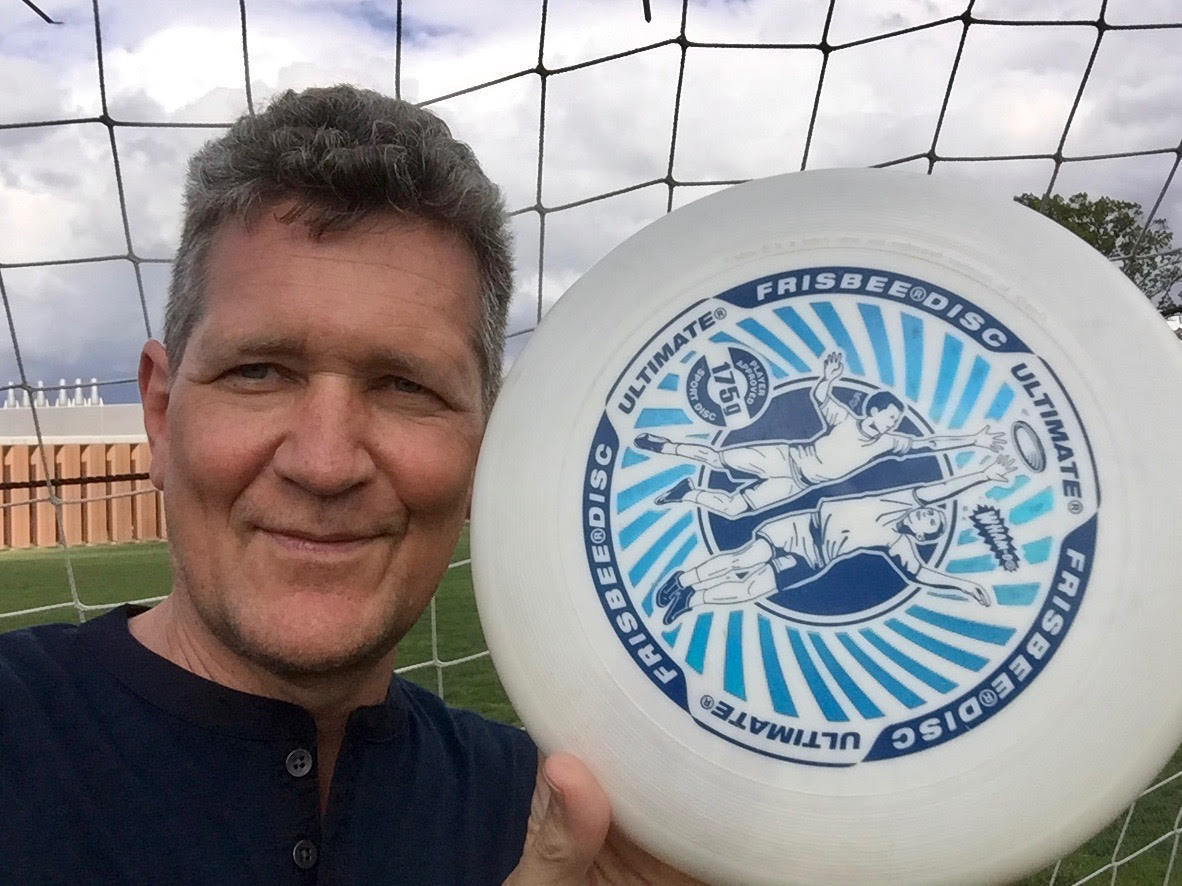 I'm happy to report that the recent tests show I remain cancer-free*. There appears to be no sign of The Bad Thing, which is swell.
Of course, there's always a *  in life. And in my case, that * means infections in sinus areas where the cancer festered—and where they radiated me back to the stone age. So I'm eating antibiotics. And probiotics. And hoping those oxymoronic remedies flush it out and flesh it out back to "normal." We'll find out pretty soon via more look-see scans.
If the infection survives the horsey pills, then we'll expunge it surgically with an instrument called The Claw. ("Oooooooh!") And then do biopsies on the scrapings. Because good tumor treatment these days is conservative and aggressive. I know: more oxymorons. But one learns to live with that whole yin-yang, red-blue, dog-and–tail thing. Am I right?
People still ask, "So how are you feeling?" And I'm glad they do. "Great again!" is the answer, especially compared to the days of whine and ill noses. But "how do you feel" can be complicated. Because at this point, I'm not sure I know what "normal" feels like. All to say, I was not stunned that scans detected snags.
Neither was Buster—one of the voices that lives in my head. He can be a schmuck, but he suspected something was amuck. So he was barking things like, "Yo, Lump-Head…What's up with those yucky side effects? Ish!"
Fortunately, Kozmo (the syrupy voice of uber-optimism) also lives in my head and has my other ear—and he he's been singing, "Not to worry, my dear Kirk…cancer cures take sweet time to work. Tra-la-la …"
Partisan rancor in my head
The sparring continues. Sometimes day and night. Buster and Kozmo rarely reach consensus, and are not opposed to secret, closed-door sessions, filibusters, fake news, or snot-slinging. Here are just a few more examples of their recent spats…
About a possible encounter with The Claw
Buster: Oh that is so freaking cool! Up your nose with a rubber hose stuffed with a jackhammer, a camera and a Hoover all at once. O-o-o-pen wi-i-i-de!
Kozmo: Piece of cake, Kirkiepoo. It's rather like a nice colon cleansing, but without all the unsavory prep and mess!
Buster: Yeah, baby. This is better than Vegas! Bring on the fear, loathing, and poker faces. Place your bets!
Kozmo: Worry not, Yoda-Boy. The Zennies say enlightenment awaits at the end of the suffering path…along with rainbows and unicorns! And dollies and llamas!
Buster: Say sayonara to certainty, Mushroom-Brain. You're becoming a walking roulette table that's losing its marbles!
Kozmo: Hark! What's that bell I hear? Yes! It's the alarm clock of courage awakening you to your divine, manifest destinies!
Good thing I have both parenting and teaching experience. Because these characters rarely rattle me. For long, anyway. I know de-escalation lines like, "Okay. Let's just join hands and sing 'Kumbaya.'" Or, "Am I going to have to separate you two?" Or if all else fails, "That's it. I'm going to drown you both in craft beer with stupid names."
Other updates. My cancer comedy career gets ever-closer to open-mic night. My rock&roll revival continues its practice when no one is watching. And I focus on summer fun and the advice of one 28-year-survivor Cancer Club friend who reminded me, "You never know how many days you have left, so don't f*ck this one up!"
Being in the Club has, I hope, made me more sensitive and sympathetic to others' ordeals. So I must note and send healing vibes to a dear friend "summering at the Mayo," which is our code for his undergoing stem-cell transplants for bone cancer. To a dear relative recovering from major back surgery. To another about to undergo eye surgery again. And to one of my families who are grieving the loss of a 27-year-old jewel who passed in peace this month after a five-year fight with cancer.
I hope your health and wellness (and wealth and what-the-hellness) are doing well. And if you are living with Buster, Kozmo, and *, I trust you are making peace with them. Because summer is short, and, as Saint Neil sings, life is like a Frisbee: "This old world keeps spinnin' 'round; it's a wonder tall trees aren't layin' down…"
Infections, voices, and songs in my head: I got this.
Thanks for listening…