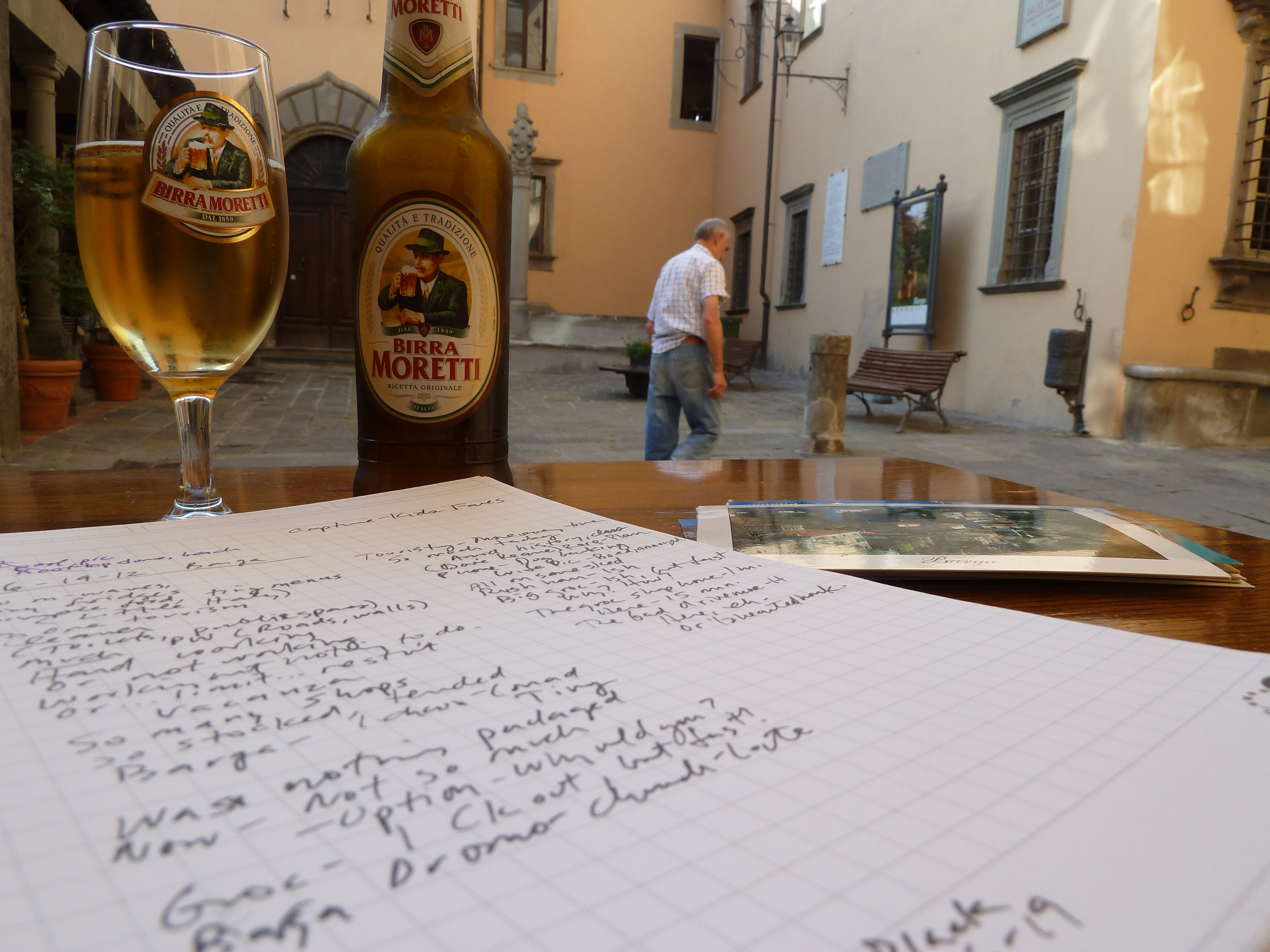 Like many of us, my lists have lists—and my journals have journals. Any more, the "journals" come in myriad forms: notebooks, tablets, folders, docs, and even crumpled Post-its. Atop that proverbial pile sits boxes of photos, a virtual terabyte of iPhoto pics, and online stuff; all tell more stories. It's enough to make a guy give up and just keep the thoughts to myself.
But then something happens. You see your kids journaling—without prompt. You stumble on an old entry that strikes up a memory like a forgotten, favorite song. You realize the archetypal beauty of just plain writing, and then find a "clip" like this one, from Fast Company, entitled The One Easy Daily Habit that Makes Life More Awesome…
LIFE HAPPENS WHETHER WE ARE MINDFUL OF IT OR NOT. SO START A JOURNAL, REMEMBER THE MOMENTS THAT YOU NEVER WANT TO FORGET, AND IMPROVE, WELL, JUST ABOUT EVERYTHING IN THE PROCESS.
So ponders writer (and lifetime journaler) Laura Vanderkam. She describes her on-again/off-again relationship with journaling and maintains that doing so boosts one's gratitude and happiness quotient; she even says science backs that assertion!
Some of us don't know much about science. But we do know this: You almost always feel a little better when you sit a spell and write about the roses. Blossoms don't last forever; memories do. But only if we find a way to preserve them for later. Try a gratitude journal, suggest Vanderkam and Fast Company. Gratitude is great, I agree, but I say let it all air out.
So many media, so little time?
Perhaps the biggest problem these days is deciding which platform will best house your reflections. Does writing on computer count? What if your computer loses ITS memory? Is Facebook a journal? What about Twitter and Instagram? A blog? Is it a personal journal at all if you're sharing it for others to LIKE?
How might one ever compile all this information into a, say, book? Is it possible? If so, who has time?
Well, we all do. We're all equally rich with time, and what better use of that finite commodity than to cease the chase and put pen to paper?