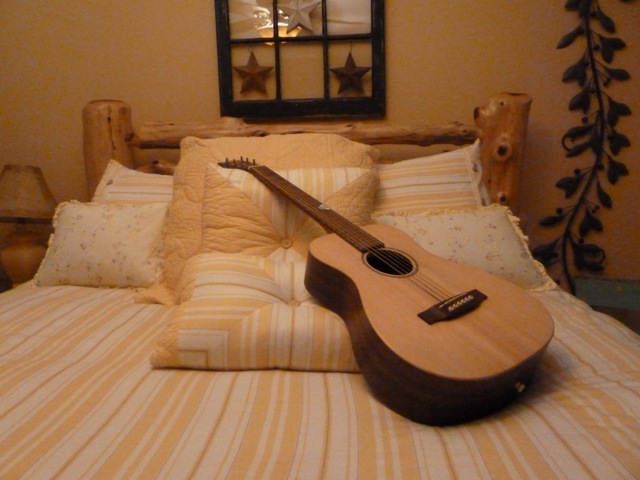 A son's friend asked me the other day, "Do you think I could learn to play guitar?"
I had just tuned up my Yamaha full body from the 70s—and took the opportunity to make a little joyful noise.
"Well sure," I replied, "anybody can. It's the singing that's the hard part!"
Practice, practice, practice
Doesn't really matter what you want to do: If you want to be good at it, you must practice—even if you're born with a gift. Sometimes, that stinks. In outdoor sports, that can mean playing through mud, storms, and grizzled coaches. In music, it can mean years of lessons, drills, and dedication. "No one enjoys practicing!" a professional musician once told me with a laugh.
But at some point, practice becomes play. And those scales that once made you scream might skate from your fingertips. You become one with the strings and music happens without a thought. (In fact, thinking only gets in the way.) Worries can't compete. The world melts away and you get lost in good vibrations, as if in meditation.
Happy is the home that keeps messy with musical instruments around.