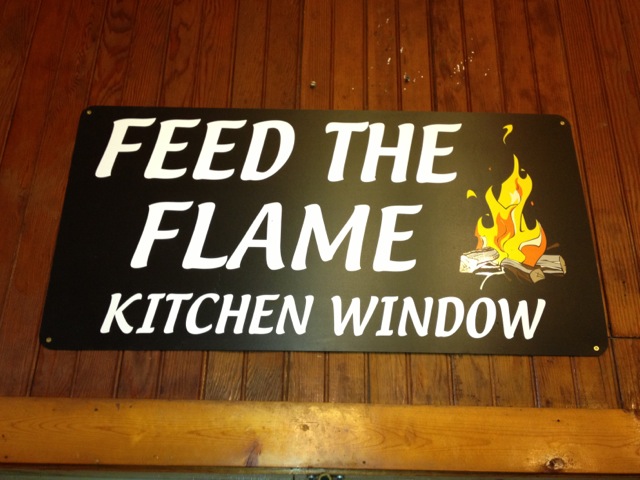 I just picked up my kids (ages 10 and 16), along with seven other Rosevillians, after their week at Camp Foster at Lake Okoboji, Iowa. (Yes, Iowa.) While camp isn't for every kid and is unfortunately unaffordable for some, this Summer Guy bursts with gusto in support. The reasons stack high as 555 pancakes, but here are a Top 11…
No adults, hardly. In this helicopter era, kids need a break from the ever-loving (over-loving?) Units that may take too many pics, ask too many questions, and expect too much.
Screams and shouts. The voices you pick up after camp are so hoarse they sound almost sick. But the reason is clearer than the camp's mess-hall bell: They sing, cheer, shout, and laugh all day (and sometimes, all night). THEY UNPLUG THEIR DIGITALIA and invent their own entertainment. What a joyful noise!
Those songs. Just about everything is covered—from today's hits to camp classics to spontaneous compositions. But a few refreshing themes stand out: No swearing, no dissing, no lewdness. They take a vacation from Ke$ha and rap and come home singing "One Tin Soldier."
Unbroken circles. The power of song manifests in many ways. But perhaps the most touching is on the last night at bonfire, when "graduates" (16-year-olds in their last year) get encircled by the counselors who sing "Will the Circle Be Unbroken" with revamped lyrics that include, "May our friendships last forever, and the memories last a lifetime."
Coming of age. As those lyrics suggest, each year at camp—and the simple patch that may be your only material souvenir—represents a symbolic step from childhood into adulthood. When you drive away from your last camp, you're riding a rite of passage. And because you know it and feel it, you probably shed a few tears about it.
Extraordinary activities. Sure, kids these days get to do all kinds of things we never did, for better (more travel for many) and worse (more screen time for most). At camp, you still learn dying arts like sailing, archery, and arts and crafts.
Specialty sessions.  At Camp Foster (like most camps), you can stick with the lighter, looser schedule. Or you can sign up for focused opportunities like watersports, horseback riding, and watercraft safety training via the Spirit of America program.
Pranks. Campers play giddy, silly tricks on one another. One cabin will get up in the middle of the night to set up a practical joke on another—all in good fun. Soon comes revenge. And the game goes on and on…
Backwardness. Growing up these days seems filled with evermore expectations and rules. At camp, "Backwards Bridge" MUST be crossed walking backwards—or the troll below will steal your flip-flops. Breakfast may be served for dinner. And "Prom" (for the oldest ones) lets you dress in crazy garb from the prop room.
Improv. In any era, kids are apt to feel both awkward as baby ponies and yet too cool for school. That stuff gets shed like clothes at the pool once camp gets going—and acting out turns into acting, dancing, making silly skits, and making others laugh (while laughing at yourself). It's a great antidote to school's stressful hallways.
Summer. Around here, the warmest season seems also the shortest—yet certainly the sweetest. Camp carves out a time to worship the sun. Punctuate the years. And find a warm, relaxed groove—if only for one week—just before the back-to-school ads hit the fan.
As a hands-on parent, few experiences are as easy (I get a week break too!) yet so valuable. Yes, your child may cling and cry as you stand in line to leave them behind. But with any luck, when you pick them up, they're bursting with stories and memories—and begging to come back next year.
Hey, why not a camp for parents, too!?!