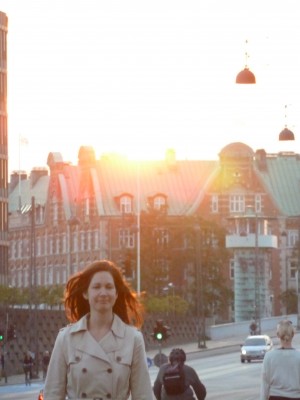 A provocative blog post recently crossed my desk, written by a woman named Satori who exhorts her readers to "Do yourself a favor and buy that damn plane ticket already!" A photographer by trade and a traveler by passion, Satori spells out and debunks the five excuses that keep dreamers asleep and stuck:
Traveling is too expensive!
It's way to0 dangerous to travel.
I don't have friends who can travel with me. And I don't want to travel alone.
But I can't just quit my job. What happens if I can't find a job when I get back?
I'm not sure if I can take that risk.
It's a good read. And the comebacks and questions to the excuses make a convincing case that, by golly, a guy could actually get up and, like, go for it!
The more you travel, the easier (and more addictive) it gets
I've tried, myself, to address the obstacles and Big Buts that keep people from busting a major move to another country or culture.
And let's face it, I'm lucky. My resume of journeys might get trumped and trampled on by countless others, but I've had five big career breaks—with highlights including one year off, going RTW, heading out alone and (with 1, 2, and 3) taking my kids, replete with homeschooling (I got a B), and much more.
But more important than the prolonged trips—and perhaps a side effect of them—is the way that travel has become almost second-nature to me. Oh sure, those damn excuses still pop up powerfully at times. But they rarely get in the way any more than that dazed shopper you must navigate around in the grocery store.
So spring break getaways become a virtual given; after all, winter bites in Minnesota. Holidays away happen almost routinely; after all, what better gift than to celebrate somewhere exotic? Flying off to meet up with faraway friends has become an annual event. And summer vacations are a must—and usually don't call for airfare, rental cars, pricey hotels or much planning. Yet there ain't nothin' better.
But the "Big One" always lingers…
Yet every seven (make that five) years of so, a bona fide BreakAway is in order. I feel it in my bones, and it kicks my body and brain so powerfully that those damn excuses become easier to knock down than a row of dominoes. In fact, the next big trip simmers in my thoughts daily already—even though the last one (to Europe with the kids) ended only and exactly one year ago.
Call me cocky. Call me spoiled. Call me stubborn. Or just call me lucky (as I already admitted). But maybe you are too, right? Satori is, whoever she is.
Thanks for the insights and insights, Satori.
Happy sails…
Travel is never a matter of money but of courage.  I spent a large part of my youth traveling the world as a hippie. And what money did I have then? None. I barely had enough to pay for my fare. But I still consider those to have been the best years of my youth.The great lessons I learned has been precisely those that my journeys had taught me."

-Paulo Coelho