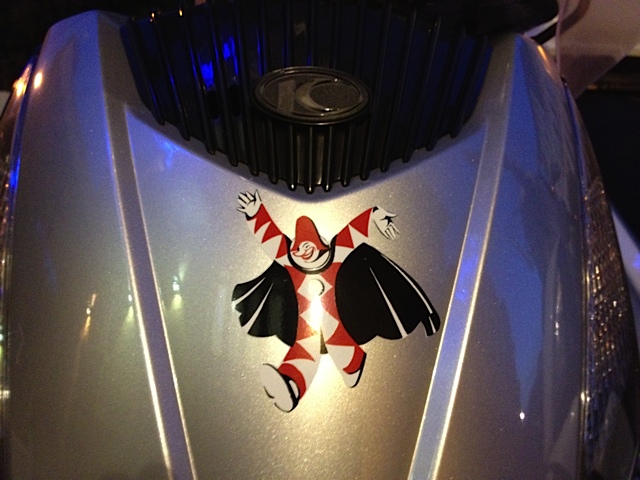 Let's face it, nobody's going to the bank preaching the gospel of career breaks; they just haven't swept our cultural consciousness (yet!)…
That said, I hope and believe that most folks find a way to get their yayas out now and again.
So I'm introducing a new series that salutes and comments on various forms of leisure. Even when some of those releases seem peculiar to the rest of us.
Today, we take Harley Davidson for a ride.
That rough, tough, renegade brand of mega-motorcycles screams independence, ruggedness, and machismo louder than 100 Harleys on the open highway, right?
Well, maybe. Yet a handful of impressions and experiences make this bike-skeptic question that. Like, there was that time when I was about 10 and a (truly nasty) biker gang was passing through the lake region where my family was vacationing. I ended up walking by dozens of them, and some made sexual slurs at me. That's intimidating and mean, sure. But, really? These scary, dangerous dudes had to resort to bullying a pre-pubescent boy? I was frightened, for sure. But not impressed.
These days, large Harley stores—you see them outside of many towns—look rather like bricky Wal-Marts. One rarely sees much activity there. I've read that Harley makes more money on clothes and stuff than on actual bikes now. That makes sense. Doesn't it seem you see way more Harley regalia than actual motorcycles?
Harley Davidson has gone from symbolizing unconventional free-spiritedness to a sort of clipped-wing conformity. It's hit-the-road, fantasy fashion statements for folks who are stuck in their recliner watching football and working on their beer guts (if we pass by the actual biker gangs).
The people I do know who own Harleys (and wear the attire) go for a ride, oh, maybe once a month, in the warm months. They do sometimes ride to that huge Sturgis rally though—in their pickups and motor homes and SUVs that tow their bikes behind until they get to a nearby truck stop and then—SHAZAMM!—they ditch their comfort and climb on their uber-bike. Is that hot, or what?
In other words, Harley seems anymore like a brand that doesn't have a lot of "there" there. Still, my I tip my leather cap to them for creating such an American myth. I love that they're made in Milwaukee, a cool town I once lived in. And I can even say that my dad used to ride one—until, legend has it, he wrecked it in a head-on collision.
In closing, I do hope Harley fans are having fun in Hog heaven. And yet I ask, have you ever seen a Harley-head smile?