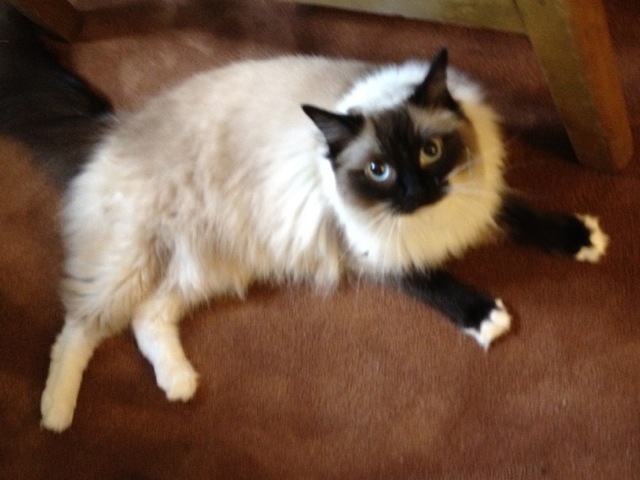 The Literary Committte had bigger topics, and the family blender was on puree.  But the day came down to a cat.  She put up with the transfer like a real gamer, but you could see in her eyes a certain displeasure.  I blame myself.  She knew the that she was moving, but I could have done better explaining.  My bad.
The daughter cried, of course, upon finding an empty house after school.  I keep checking for Ms. Feline around corners, though of course she's not there, and God knows we've had our kerfuffles.  But she's away.  Now we go too.  And so we're all crawling around moving stuff from piles into receptacles and none of us is really any the wiser.
That's why we must go:  Wisdom.  From family, roots, European culture, plants, cats, people, and even Venus crossing the sun.  Daisy will understand.  Maybe we will too.
DAISY:  Thanks for understanding.  Be a comfort to your temporary owners and enjoy the respite from your ordinary life.
ITALY:  See you in a few hours. Thanks for the invitation.  Get us out of here before we go cat-sh*t.