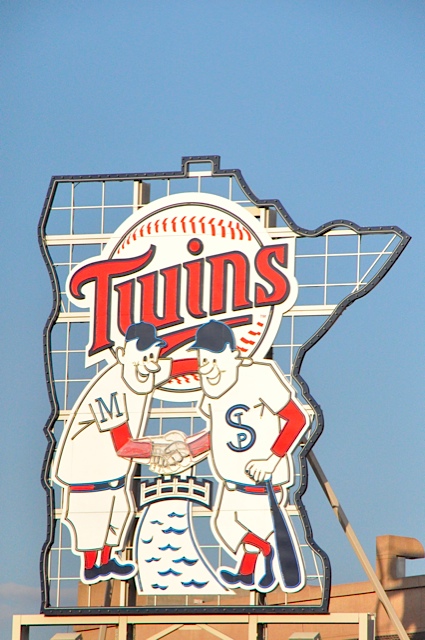 My hat tips to the wonderful people and travel passions behind Amateur Traveler.  We found each other recently for a podcast about the Twin Cities. Not only was the little journey a hoot, it also made me realize how cool my hometown is—and how one need not go far to get that getaway feeling.
For probably the first time, like, ever, I took the time to check out TC guidebooks, websites, and tourist info.  I got excited over and over (and also sometimes embarrassed—when I realized how many fun spots I've forgotten about).
Of course, I also stole some hours to just sit in the sun, stare at the water, and make a short list of suggested sites.  That list must be substantial, because my babble-fest was so long the the podcast will be a two-part series.  (!?!)
Part 1 is focused on the flashy Minne twin.
Episode 2 explores the more stately St. Paul.
You can listen to them here and let me know what you think!
So thanks to AmTrav for reminding me to get off my routine and go back to some favorite—and recommended—places like…
The Minnesota Twins' Target Field. Who cares if their record is the worst in baseball?  We still love the game, our bungling bums, and this world-class ballyard.
The State Theater in downtown Minneapolis. This place is so artistic that a concert is hardly necessary.
The Mary Tyler Moore statue on Nicollet Mall. On a good day, who doesn't want to believe, "You're going to make it after all!" and throw your hat to the wind?
The lakes.  Minnetonka, Calhoun, White Bear, Owasso.  Does't really matter which one, or what brought you to the shores of sky-blue waters.
THE river. She starts just north of here, snakes through both downtowns, and doesn't rest til she flows into the Gulf of Mexico.
Summit Avenue. St. Paul's mansion row still hosts ghosts like F. Scott Fitzgerald and railroad barons—and yet is always a stone's throw from dozens of establishments where you can party like it's 1899.
Minneapolis/St. Paul really ARE the original Twin Cities, you know.  All others are imposters.
At least, that's what I told AmTrav—where you can find more than 320 podcasts on countless locations (now including MSP) to help sweeten your travels.
Thanks again, Chris!