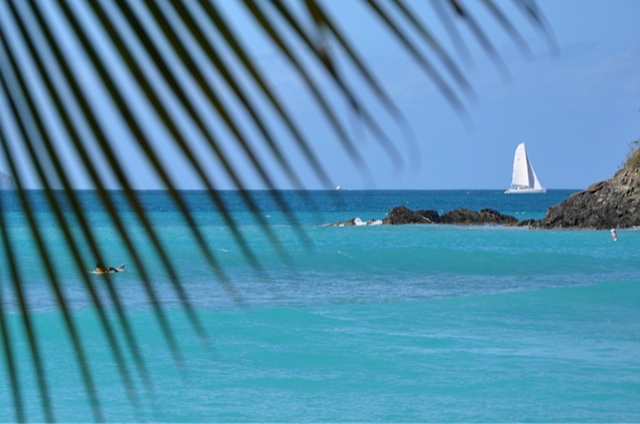 Dan Buettner, a local boy done real good, is changing the way the world feels about being blue.  His original Blue Zones book and the latest Thrive are selling by the boatload—with evergreen promises like "Live Longer" and "Be Happier."
His "Blue Zones Project" collaborates with communities and cities, including nearby Albert Lea, where residents increased their average life expectancy by three years.  Now, that claim may make some of us math-heads ask for proof.  But that proof must NOT be in the pudding, since the same townsfolk shed a combined six tons of body flab.
Next Up:  Blue Zones Retreats
Mr. Buettner (or if I may, Mr. B.) obviously has tremendous insight into many the habits and factors that meaningfully contribute to health and wellbeing.  Which is why I was downright giddy to read that he's now advocating BreakAways (which he calls, brand-appropriately, Blue Zones Retreats).  While I've traditionally enumerated 14 Ways to shape a BreakAway, Mr. Blue narrows it down to 9:  Move Naturally; Downshift; Purpose; Plant Slant; 80% Rule; Wine at 5; Family First; Faith Community; and Right Tribe.
His trumpeting of taking time is great news, and inspires us to examine our own chapter for completeness—while also engaging in a gentle virtual confab with a mass-media, lifestyle master.
So with all due respect and tongue (but no snuff) in check, here some responses to his assertions…
Move Naturally. Mr. B. believes a Blue "vacation…requires movement throughout the day…to qualify.  Sitting by the pool does not."  MYBA:  We agree, and state, "you will feel better, and find more balance, and just plain have more endurance if you include some activity."  That said, though, we also embrace the rare, sheer R&R day—on the dock, beach, or boat.
Downshift. Mr. B. recommends leaving your "electronics at home—or at least in the hotel room."  MYBA:  We, too, preach unplugging, and in "Put Your Job on Hold" assert, "Taking a tech break is energizing and expansive."  We make one exception, though, in advocating that escapees "cart along whatever it takes" to "capture your day daily."
Purpose. Mr. B. says, "Live out your values."  MYBA:  Yessir!  Our chapterette called, "Accept Your Mission" suggests you "counterbalance your down time with something that perks you up—makes you feel productive and passionate."
Plant Slant. Mr. B. wants us to "at least try to make breakfast and lunch plant based."  At MYBA, we are also pro-plant, though we've yet to delve into diets.  Still, in "Make the change—and keep it," we muse that "if your doctor says lose 40 pounds or risk a heart attack, BreakAway from bad foods and take a health sabbatical."
80% Rule. Mr. B. offers more diet advice, including, "Try to avoid snacking."  Hmmm.  Notably, we do diss any Sabbatical devoted to "dining in every trendy trattoria in Tuscany." But moreso, we believe:  "Make it Yours," including "feel free to disregard any or all of the ideas."
Wine at 5. "This is a must."  MYBA:  Cheers to that, which we top off with, "And remember to enjoy everything in moderation, including moderation."
Family first: "A family that plays together stays together."  MYBA:  "Bring the Whole Family: Sharing the experience of planning and actualizing a dream of this magnitude can be stressful at times, but the payoff is glorious."  Again, great minds—at least decent family men—think alike.
Faith Community. Mr. B. makes a pitch for religious retreats, "vacationing with a church group or at least staying with your religious routine."  Amen!  MYBA has shied away from promoting religion (which can be so political and divisive), but we are adamant that a Sabbatical is about your "Life's Work" and making "make sure there's one meaningful activity you mean to commit to: That's your Mission."
Right Tribe. Mr. Blue encourages travel with friends, making new ones, and introducing yourself to strangers.  Indeed!  And when you make new friends, you want to stay and enjoy them.  So MYBA suggests balancing structure with spontaneity to "combust into serendipity."  No itinerary should stop a new friendship.
So Mr. B. and I must be long-lost cousins.  Or something.  Yet we may have a few minor differences.  For one, my blueprint states that a true BreakAway is at least 90 days—whereas the one that inspired his post lasted some 72 hours.
Mr. B. spent those three days sailing lazily from Tortola to Anegada in the British Virgin Islands.  Yes!  I concur that the BVI may be the most stunning paradise on earth.  But at the risk of nitpicking, I might prefer nightly stopovers in private but festive harbors like Peter Island, Virgin Gorda, and Jost Van Dyke.
And finally, I'd be remiss if I failed to mention that Mr. B. has made millions and changed countless lives, whereas this dreamer has made ends meet and, perhaps, inspired a few curious folks along the way.
It's still not too late, though.  So I look forward to Mr. Blue's response (if he's not too busy sailing and avoiding snacks) and to planning my next bona fide BreakAway which, as if to prove my own assertions are only suggestions, will be a mere 35 days.
Stay tuned.  Stay healthy.  Stay blue.