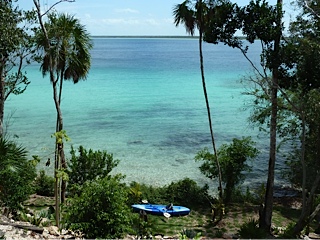 Super Bowls, elections, Afghanistan.  It's all Greek to me—compared to the excitement of finding out who's making news because they're stepping out on Sabbatical.  The inspirations range wildly.  But no matter why, we wish all BreakAway artists good luck and Godspeed.
Jenni Ani wants "to focus on myself."
Being a mega-star must be, like, nonstop hard work, at least when you're not lounging in Cannes or the Hamptons.  So, Ms. Aniston deserves some "Me" time—and may even be preggers.  If so, that "Me" time will soon seem a lot more rare and precious! Read about her big news here.
Give them marketeers a paid week off!
Ray Clark runs an agency in Cleveland, and took some time off to fulfill a dream of writing movie scripts.  The scripts didn't go far, but Ray experienced the joy of leaving the office.  So he institutionalized the idea for this employees.  Staffers are joyful too; in fact, the agency ranks way high for its great corporate culture.
A basketball blogger in Hartford took "one-day sabbatical" and would like to thank his constituents "for their good behavior."  One day?  Really?  Okay.  It's a start.
Sioux City prof takes break from Plato
In my hometown, the Journal writes about folks' reading lists.  Heather Reed, a philosophy professor, has traded in her full plate of Plato for "Conversations in Sicily" while enjoying la dolce vita in Italy.  Buona for her!
Inc. editor's husband gives, but never takes, breaks
Meg Cadoux Hirschberg reports admiringly about her husband—who happens to run Stoneyfield Farms—offering employees sabbaticals.  Stoney is lauded as a great company, yet Meg's spouse won't step away, in part due to "addiction to the work and pace of work."
So while Meg longs for at least a long vakay, she reports on several raving Sabbatical vets.  Most of them took (much) more than one day off, and all share the story of coming back not to career suicide, but of clients and colleagues responding with,
an almost universal respect and a wistful envy—a sense of 'Gosh, I wish I could do that.'"
Here's the thing, people:  You can!!!