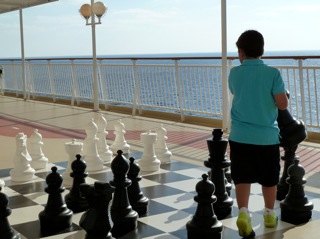 These days "career breaks" are getting the link love and lingo buzz.  But Sabbaticals haven't gone away; they just quietly continue to let fortunate workers leave the building. For a while. One such lucky duck, Rita Foley, has had four—and wrote this triumphant article that does a superb job of summing up the benefits, including these big 5…
"I have granted sabbaticals to my employees, and I have seen the rise in creativity and benefits for customers and the corporation."
"More than 100 companies that offer formal sabbatical programs have close to 100 percent of the sabbatical-takers returning to the company with a higher level of engagement, loyalty, motivation and appreciation for their employer."
"We tune up our PCs, cars and home heaters.  Why not encourage our people to give their minds and spirits a tuneup?"
It's a good retention investment.
"The cost of hiring and training a new employee can be 1.5 times a departing worker's salary."
"It is a chance to evaluate the potential of employees who stand in for others in a real, not hypothetical, situation.  Sabbaticals promote teamwork and better decision-making."
In conclusion, Ms. Foley reminds us that 20% of the Fortune 100 Best Companies to Work for offer fully paid Sabbaticals.  One of them is Intel, and they're doing pretty okay.
While some of us might love to work for one of those firms—theoretically—the advantages of taking breaks hold up whether you work for Intel, Molly's Quilting Boutique, or yourself.
Life is short.  Work is long.  The challenge—and solution—to running a successful career marathon is to stretch, breathe deep, and take a break now and then.