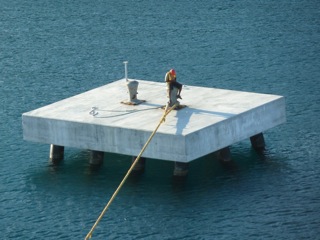 38% are unemployed.  12% live at home with their parents.  No, we're not talking about some faraway third world nation, but rather, 20-somethings right here in the USA.
So much for free-market freedom
As usual, most blame the stupid economy; it's a lousy job market for many folks, but especially for newbies.  Others also note that doting parents and the Entitled Generation have combined to bring this on.  You can read all about it in this article–and books like "Emptying the Nest" and the forthcoming "The Accordion Family."
It's a shame, really.  Back in the day, only the lucky or gifted had a silver-spoon job awaiting them after graduation.  But eventually, most 20-somethings not only found a career, but had a decent chance of stockpiling some experience and cash.  That's a great idea—before the McMansion, family, and even fatigue come along.
The gap year becomes the void years
But perhaps the saddest thing about this lost sense of opportunity is just that:  The lost sense of opportunity.  In Europe and elsewhere, it's common for youth to take a Gap Year—to travel, to live abroad, to volunteer or nanny or whatnot.
That's brilliant stuff, and almost guaranteed to cultivate one's sense of independence and individuality.  The opposite end of the scale?  Moving back in with the parents, to the house you grew out of some years ago.
My .02 worth to these awkward youth?
Break Away!  Join the Peace Corp or a similar group.  Go teach English in Asia.  Go help the Haitians or try being a camp counselor or become a busker in Brazil."
But it's not so easy, no doubt.  We can only hope that the careers arrive for the frustrated millions, so that one day a career break might be possible, too.