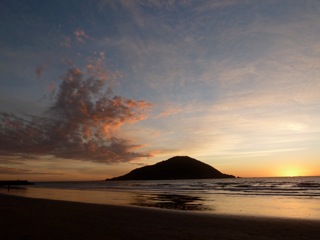 Sometimes, a week far away seems hardly worth the toil, though most Americans rarely do that any more.  Other times, like this time, a week away feels like a mini-Sabbatical.  Mazatlan served up a healthy helping of sunshine and sass—just when winter Up North was threatening to become a living hell.
Mazatlan has been an important port and escape for millenia, yet it feels timeless.  When did it lose all sense of time?  Perhaps when brave explorers landed the endless beach and—if they had any sense—hunkered down for a while.
Or maybe it happened whenever the natives started settling.  And who wouldn't want to stay?  Even in January, the sun shines warms the land to a balmy 80, while night falls to a cozy 50.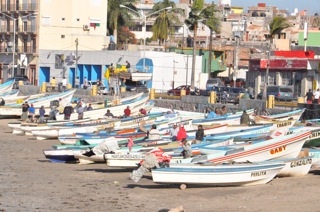 Might the development of the 60s and 70s been when time stopped?  Resorts and hotels shot up like beach weeds—while one young entrepreneur hatched Senor Frog's.  All those cool cats made millions.  And Mazatlan became one of the world's hot spots, at least for a while.
Time stands still in a place like this.  Nobody seems to care what day or decade it is.
The livin' is easy…
The Pacific makes for a frigid bath in winter, but cool water never hurt anyone (at least not like ice).  And explorers, settlers, and vacationers must have one thing in common:  The desire for easy living.
Today, Mazatlan looks like the glory days may have come and gone, over and over again.  One one hand, dated and shuttered hotels and villas line the expansive Malecon promenade.  "Narc lords who got busted" go some stories.  Other abandonments, who knows?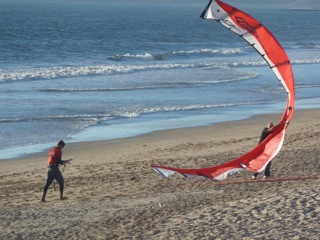 On the other hand, giant luxury resorts and condos keep shooting up—as if they expect masses of loaded tourists and retirees to fall from the blue sky.  Clearly, money still flows, and Mexico is full of untapped potential.  Too bad most residents barely have running water in this third-world conundrum.
But maybe it's better this way, at least for us visitors.  Parking is a snap.  Great restaurants are half-empty on a weekend night.  The service people offer competence and curiousity, as if they never expected to get rich quick anyway.
What they say is true:  Mexicans are happy people, more interested in pleasure than work.  They have much to teach their jaded neighbors to the north.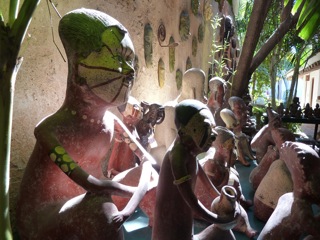 So much to see, so little time
As always when on BreakAway, reality calls all too quickly.  A week flutters by like the crazy frigates in the sky.  Tan vacationers reluctantly board the same airplane that plopped them here seven days ago; the same aloof flight attendants give glances that say, "You again?"
In my case, a reunion with some lifelong friends also celebrating 50 birthdays makes the city backdrop superfluous.  Could we have forseen that our mutual adoration could last so long?  That we could still talk (and party) nonstop?  That our giddy  laughter could still make strangers stare?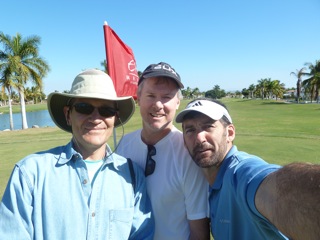 That said, this place merits more attention.  Like, maybe, five months a year.  Just ask the smart Yankees and Canadians that smugly stay here—and look mostly fat, smart, and happy.
Even the tires scream when they hit the Minnesota ground, which remains covered in unyielding snow and ice.
But for a few days, and maybe longer, the mind's eye sees not frozen urban sprawl, but Pacific waves.  Smiling Mexicans of many generations.  Art tucked into beloved boutiques and erected beside the sea.  Seafood so fresh it might jump off your plate.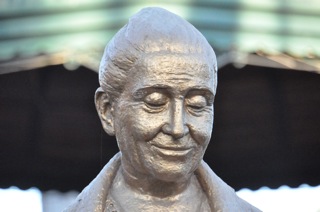 On the plane, an elderly gentleman who now has a second home there reflects,
I thought I was just smitten with the vacation fun, and life couldn't be better than it is in America.  But after all these years of living in both places, I'm sure of it now:  Life is better down there."