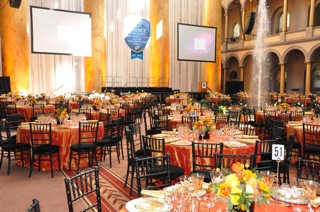 Thanks to a burst of online buzz, our Tuesday, 9-14 meetup has moved to bigger quarters.  We're now at a HONEY of a place, in Minneapolis by Nye's.  Time is still 7 – 9.  We've also added a truly great guest panelist, Ross Levin, one of the best financial planners ever, author, and brain behind the "Spend Your Life Wisely" column. 
We're so pleased to have Ross join us.  Of course, he will answer questions and offer guidance about money—which is ALWAYS the #1 reason people don't take BreakAways.  But even better, he also has many wise things to say about making your work for you (versus vice versa).  And reaching goals and dreams.  To wit:
Most of us already have the objects that we really need. Years from now, we will be talking about the family trips, not the living room couch. Be it a camping trip or a vacation to Europe, it is the experiences that stay with us."
Check out this columm, for example.  He so gets it!  He's also a great speaker, and jolly guy.
Hope to see you on September 14th.  Details are here!