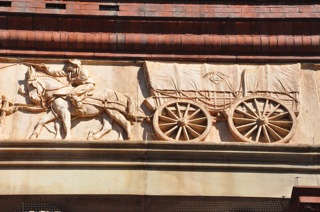 Last Saturday I chatted on the radio with travel guru Rudy Maxa. The conversation went so well that he invited me back for more.
I'll be on the air again THIS Sunday, August 29, around 4:10 CST.  The show takes place on CBS' KFWB News Talk 980 in Los Angeles (and supposedly streams on the web).
Rudy says we'll have about 7 minutes to tell tales and talk story about travels, sabbaticals and career breaks.
I'm also hoping to give listeners a heads up about the September 14 MeetPlanGo event. As you may or may not know, I'm hosting the Minneapolis MeetUp.
Find us!  Join us!