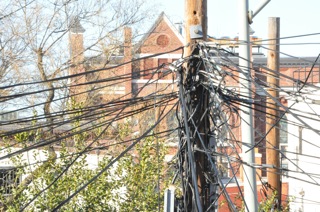 BREAKING NEWS!  
Legendary travel guru Rudy Maxa (of public TV and radio fame) has invited me to join him to talk sabbaticals and career breaks on his nationally syndicated radio shows this weekend. 
If you're where his wires cross, please tune in!  
"Rudy Maxa's World with Christopher Elliott" is a two-hour travel talk, interview and call-in show that's broadcast every Saturday morning from 9 to 11 CST. To ask Rudy or Chris (or me!) a travel question or make a comment, call 800-387-8025.
I expect my slot on the Saturday morning show will be at about 10:10 a.m CST.
You can also listen to a rebroadcast of the show on Sirius/XM Radio at 9 pm Saturday night on Channel 152.  
Sunday I'll be participating in Rudy's hour-long, call-in show on CBS' KFWB News Talk 980 in Los Angeles from 4-5 p.m. CST.
In addition to answering listeners' questions, Rudy delivers the latest take on travel news, his "Deal of the Week," and interviews with travel personalities (like me, I guess!)  For live, real-time streaming of the show visit KFWB.com.
I'm looking forward to getting on the air to spread the good word, especially in anticipation of the upcoming MeetPlanGo Minneapolis MeetUp on September 14.  
Thanks, Rudy!