Last weekend, when hosting a session at the UnSummit conference, I found myself facilitating a conversation about mini Sabbaticals.  Sometimes, that notion makes my nose turn up like a snob at White Castle.  But more and more, I endeavor to embrace the fact that most folks are lucky to even snare a vacation.  And I may be a spoiled brat.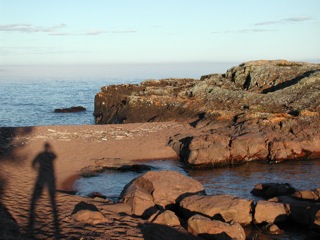 When old haunts feel eerily familiar
With any luck, everyone has a place to BreakAway to—a cabin, campground or community.  I've got the deep waters and crazy party scene of Lake Okoboji.  And the pristine North Shore of Lake Superior.  Both offer the comfort of a favorite beach blanket.
But I must confess that the upteen vacations are blurring.
I mean, when digging up pics for this post, I could rarely tell one year from another.  Is that a good thing or a bad thing?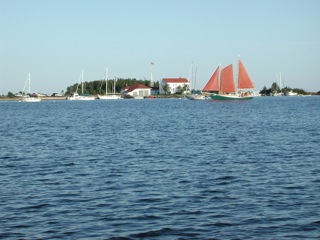 Grand Marais, a cool place
My love affair with Grand Marais began in high school.  Despite my folks' furrowed brows, I signed up for a 3-week environmental studies journey sponsored by the University of Iowa.  The trip was a blast, and inspired a turning point for my desire to break away now and then.
30-some teens of good fortune (though I paid for my own) from all over the U.S. canoed countless miles, hiked up mountains through thunderstorms, and of course snuck away from (or into) our tents to do the things teenagers do.  Our instructors both kicked our butts and blessed us with wise winks.
When walking the endless breakwater to the lighthouse, I can still hear a gaggle of us inventing verses, clapping and stomping, and then joining in raucous chorus to "We Will Rock You."  Old stomping grounds, indeed.
Grand Marais served as a hub many nights before and after wilderness adventures.  So I left part of my heart in this little town and moody Lake Superior.  I didn't know then, though, that years later, it would become like a second home. Strange angels work in mysterious ways.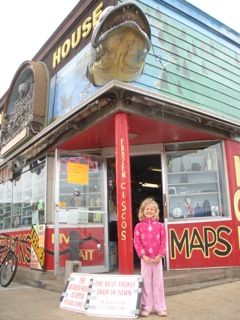 Where arts-fartsy meets the Beaver House
This town, like most small towns, can be a little rough around the edges.  In the latest paper, the townsfolk are battling over a possible 4-day school week, the controversial new rain garden around the Veterans' memorial, and the same marina plans they've been debating for decades.
It can be dang cold here, and locals often don't need no Minnesota Nice.  I've seen grizzled adults refuse to share a view of the Solstice Pageant with kids.  Enviro-bohemians giving nasty stinkeye to a biker for smoking on the street.  And drunk resort owners try to rip me off over a fiver.
Paradise is like that, as I've experienced and written about more times that I care to remember:  The natives clash with the rednecks sneer at the Birkenstockers scowl at the opulent who complain that the artists' and eatery's prices are too high.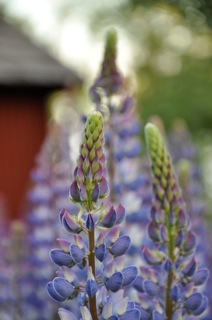 But it's good to break away…
Lake Superior keeps rolling, the Angry Trout remembers me and the Ben Franklin is still stuffed with more merch than makes sense.  It's just like last year.  And the years before that.  And I doubt that marina will ever get built—even though this feelin'-lucky sailor is in favor of it (and I would never say so out loud).
Yes, it's summer.  Time again to break away to Grand Marais—same as it ever was.
Maybe it's not a baby Sabbatical.  After all, if I added the days from the dozens of times I've been here, the sum total would be countless months stretching back to my youth.  A Big Break in many broken pieces, maybe?
I'm losing track.  I've been here less than 24 hours and it already feels like I've been here forever.  This sensation of relaxed languor washes over me like the lake's crashing waves.  My thoughts turn to hot tubs, cold beer, foggy memories and little more.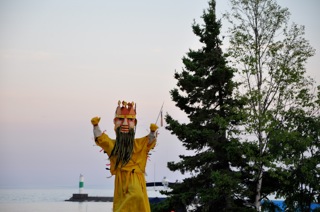 Perhaps that's the point.
Perhaps a vacation BreakAway to a familiar spot is one long, lazy, baby Sabbatical.  What do YOU think?