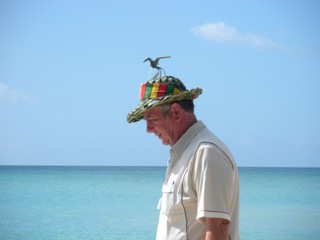 Remember Sundays? Back in the day, Sundays were a time for sleeping in, singing at church, brunching out, catching a game on TV, sneaking a nap, and enjoying Sunday supper—a peaceful prelude to the busy week ahead.
WAY back in the day, the Christian and Jewish traditions mandated that one day per week be set aside for cessation from work.  The modern-day "weekend" evolved—a fine upgrade, rather like a two for one.  But does the pace really slow down any more? 
These days? Not so much.  The freeways were packed the last two Sundays; the Mother's Day jams were anything but sweet.  Seems like few folks slow down for Sundays anymore. 
Sundays have also become fair game for kids sports (games, tourneys, practices—even over the dinner hour and into the evening).  Lots of  productive people use Sunday night to prep for their work week.  And 'round here, many neighbors use that evening to mow, leaf-blow, and catch up on their yard labor. 
But all is not lost.  The parks are often packed with happy picnickers.  The smell of bar-b-que floats in the air.  And in the land of 10,000 lakes of leisure, the pontoons drift by with families and friends all aboard. 
If you'd like to take back your Sabbath, just do it.  Unplug your digitalia, hop on the hammock with a good book, and cook up a simple, healthy feast.  Heck, try going to a place of worship for God's sake. 
If you want to learn more about Sabbath traditions and rationales, pick up "The Sabbath World: Glimpses of a Different Order of Time" by Judith Shulevitz—who has given the notion a lot of thought as culture critic for the New York Times, and asserts…
Our schedules are not the only thing the Sabbath would disrupt if it could.  It would also rip a hole in all the shimmering webs that give modern life its pleasing aura of weightlessness—the networks that zap digitized voices and money and data from server to iPhone to GPS."
If you don't have time to read—not even on Sundays—check out Shulevitz's four-minute interview with everyone's favorite talking head, Stephen Colbert.
By the way, have you ever noticed that Colbert does not do his show on Sundays?