Getting Away From It All satiates the human need for discovery—of self, relationships, and a larger world.  The problem—as with all pursuits of pleasure—is ephemerality.  No matter how hard you try to seize and freeze sweet moments, they end, and ultimately become a blur.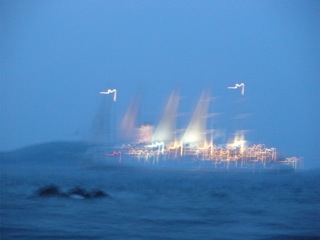 Time floats on  
If only folks were as obsessed with making the most of their time as they are with being efficient. We adore time-saving devices.  But they don't work.  So we work overtime, and surrender vacation time.  Time is money.  Time heals all wounds.  But time waits for no one.  So why would anyone wait to take their time?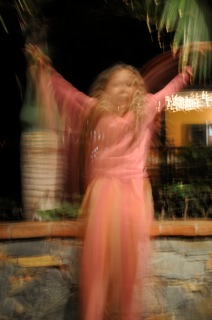 Raising kids:  The ultimate blur  
Costs pile up when you take kids away on holiday.  Count the ways:  Airfare is sky-high these days; entertainment and eating take a big bite out of your wallet; skipping school can damage discipline and morph an A into a B.  BUT!  If you wait, it's too late.  Kids don't stay kids for long.  And before long, they, too, are "too busy."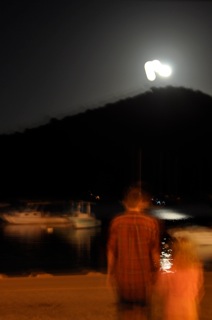 Moon rise, moon set  
Month after month, the moon comes and goes in imperceptibly slow motion.  In the case of this 15-day island escape, the moon began half-full, then turned full, then went half-empty.  Back home again, those many moments studying the moon are a blur.  BUT!  Good news!  The cycle is repeating itself, and tomorrow she is full again!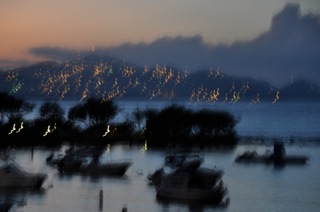 Is it worth it?  Hell, yes!  
Going and coming makes life messy.  A limp economy is stealing people's security, retirements, and dreams.  So in all honesty, even this spoiled BreakAway Brat can't know when the next Sabbatical will transpire.  BUT!  It DID happen once, so maybe it'll happen again. 
For now, though, it's a blur.  A joyful, frustrating blur.  Like good times that end, raising kids that grow too fast, and watching moons that look still, but never stop.