One year ago today, our bonafide BreakAway of 69 days had just begun.  By the time it was done we had hopped between five West Indian islands and enjoyed a grand family adventure. 
Yet even a once-in-a-lifetime tour distills down to sweet moments—the simpler, the better.  Thank goodness my camera helps me stop and spot them, and keep them in memory. 
Picturing scenes like these come in handy when the blizzard hits.  When the schedule stresses.  When the tedium gets monotonous  And when the time hurries past too fast.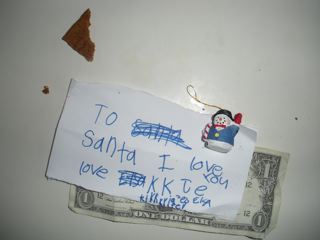 Without telling a soul, daughter Elsa left Santa a love note, a dollar and a Delta Airlines cookie—since that was the only one in the house.  Santa graciously responded by giving an ornament and some toys—and leaving the dollar (and some crumbs, of course).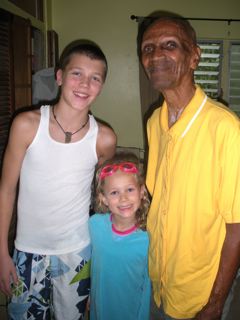 Mr. Guy Benjamin is a local legend who will soon turn 100; the Coral Bay school is named after him.  He still raises chickens, sells eggs, and signs copies of his memoir, "Me and My Beloved Virgin."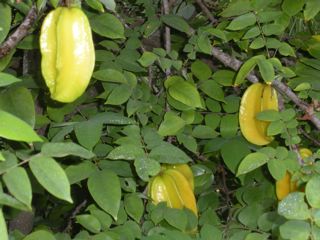 Fresh starfruit, right off the tree, may be the sweetest and tartest treat ever.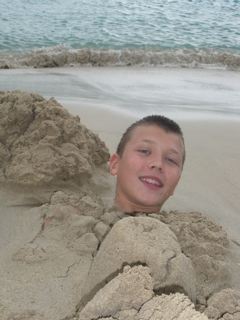 Even a cloudy day at the beach presents the chance to bury your boy (except for his head) in the sand—and (eventually) dig him out again.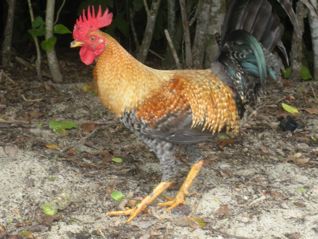 My rejected apple core becomes a scrumptious lunch for a meandering beach chicken.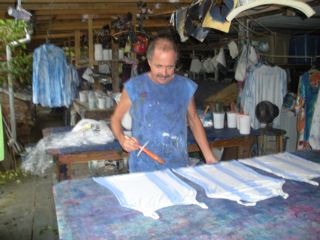 Local artist Sloop Jones makes wearable art—and always has some island yarns and colorful ideas to share at his shop.