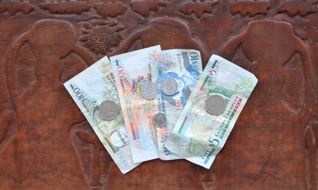 Saving money can be hard work. Worse: Many strategies have no obvious, immediate payoff. I mean, who can figure the savings for, like, not leaving all the lights on?  WSJ—that's who.
This article has tips that are good for saving (for your BreakAways), good for the earth, and in some cases even good for your health. 
To encourage you to read more, here are a few pecuniary teasers:
Cool down:  Turning down the thermostat can save hundreds yearly.
Slow down:  Drive 55 and save 70 cents per gallon.
Use your legs:  Biking or walking to work could easily save a thou or more annually. 
Brown-bag it:  Save another thou (or more—and that may include daily calories!) by taking a lunch to work. 
Don't grocery-shop on an empty stomach.  
Get a better credit card. 
Get your DVDs from the library. 
Check it out!